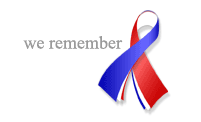 This site is a member of the free, all-volunteer


TNGenWeb is a subset of


---
---
Family Bible Records
"And Adam lived an hundred and thirty years, and begat a son in his own likeness, and after his image; and called his name Seth: And the days of Adam after he had begotten Seth were eight hundred years: and he begat sons and daughters: And Seth lived an hundred and five years, and begat Enos: And Seth lived after he begat Enos eight hundred and seven years, and begat sons and daughters: And Enos lived ninety years, and begat Cainan: And Enos lived after he begat Cainan eight hundred and fifteen years, and begat sons and daughters: ..." Genesis 5:3-7
Families recorded significant events in their lives, such as births, deaths, and marriages, in the Family Record portion of their Family Bibles. Often, these notations were the only written record of these events. Upon the death of the owner of the Bible, the Family Bible was generally passed down to a child. Many of these "old" Bibles exist today. They are an excellent source of genealogical information.

In examining old Bible records, there is one caveat: check the title page to see "when" and "where" the Bible was published. Why? It is important to establish when the entries were written. If the Bible was printed in 1875 and the first entries are given as 1825, then you will know that the entries were copied from another older source, possibly another Bible. In this case, they are subject to errors from copying or transcribing another record. When discrepancies in records occur, it is more reliable to choose the records that were recorded closest to the time of the event.

If you have Bible Records that you would like to put online with the Campbell County TNGenWeb Site, please let me know.

---
Index to Online Bible Records

Dr. Ulysses Samuel Goldman
and Ida Florence (Brown) Carden
Bible Records

Hugh Cunningham and Nancy Ford Bible Records
---
Additional Family Bible Records Resources
Books on Tennessee Bible Records:

Campbell County, Tennessee, Cemetery, Bible, Family Records Published by Works Progress Administration?
Tennessee Records: Bible Records and Marriage Bonds Compiled by Jeannette Tillotson Acklen and Assisted by Elizabeth Carriger Vaught (Available from Byron Sistler and Associates).
Tennessee Genealogical Records: Cemeteries & Bible Records Published by Tennessee Society DAR.
Tennessee Bible and Family Records: A Tennessee Bicentennial Project Published by Watauga Association of Genealogists--Upper East Tennessee.
---
---
---