Addresses
Deaths
Persons Buried in Wilson Co.
Welcome to Wilson County!
Contact : Dee Pavey
~ Wilson County Coordinator ~
Announcement:
Wilson County is now on Facebook!
Welcome Friend
Wilson County was formed in 1799 from portions of Sumner County. Surrounding counties include Davidson, Sumner, Trousdale, Smith, Dekalb , Cannon , and Rutherford. The city of Lebanon is the county seat; other major towns and communities are Mount Juliet and Watertown.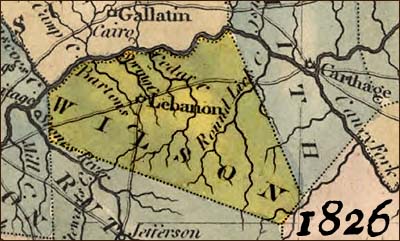 TNGenWeb Project Resources
Other Projects