Pace Family Gateway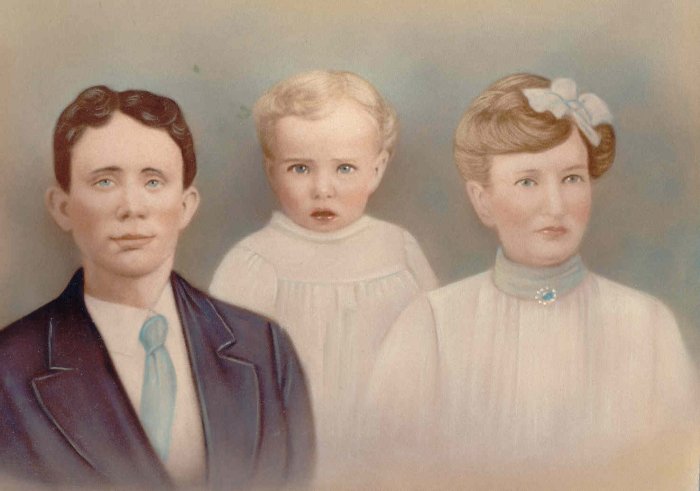 William Hardy Pace and Wife Callie Florence Jones with son Clinton Acree Pace, ca 1908, Stewart Co.
William Hardy Pace (1882 - 1966) was the son of James Hardy Pace and Mary Etta Lee of Stewart Co. Callie Florence Jones (1881 - 1963) was the daughter of George Buchanan Jones and Rebecca Ann McGee, both of Stewart Co. Clinton Acree Pace was born January 1907 in Dover, Stewart Co.and died in San Diego, CA in 1989. The family removed to Memphis.
---
Information shared by son and grandson, James R. Pace.