Ellis Family Gateway
Information and photos shared by Jim Neely
Photo 1: Grashum Scott descendants:
- Back row: Lillie Scott Griffin, Nay Turner, Lottie Scott Turner, Nancy Ann Scott, Dullie Scott, Wooden Scott, Perry Ellis, Alphie Ellis, Rose Ellis, Daisy Scott.
- Seated: Willie Griffin holding Marie Griffin, Parker Ellis, Lindsey Turner, Cora Ellis, Pearl Ellis, Lucy Griffin, Eunice Turner, Bird Scott holding Grady Scott.
- Front row: Lennis Turner, Julian Ellis, Tishie Griffin and Naomi Scott.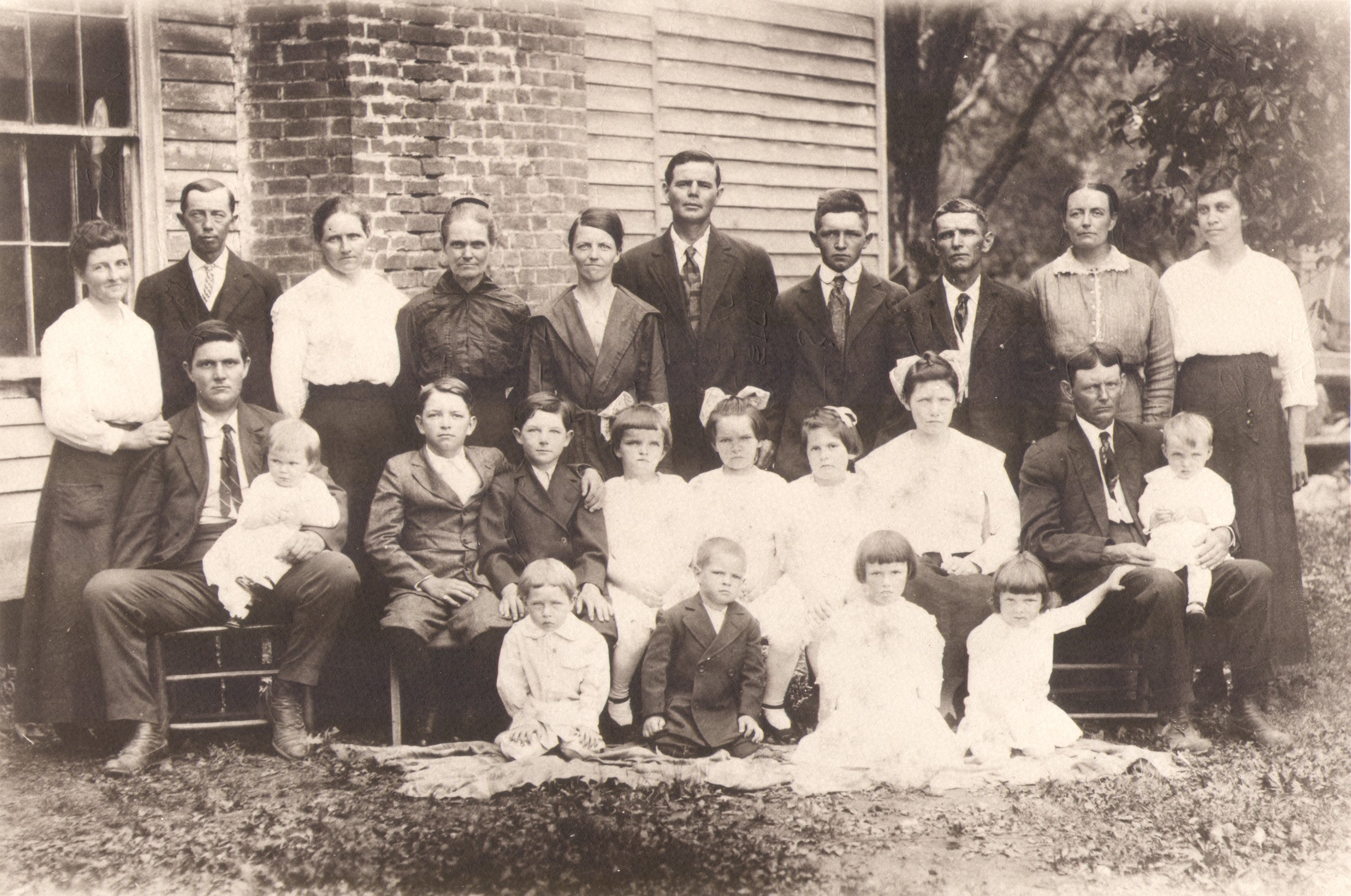 This may be a picture of Mt. Storm School, from around 1915-1920, based on the apparent age of the only known person in the photograph:
Front row: 2nd from left - Wilmoth Pearl Ellis (later wife of Alvin Killebrew)
We would be interested in learning anything about where and when the picture was made, as well as the identity of any of the others in the picture. In all probability one, or more, of the boys would be Pearl's brothers.