Earhart Family Gateway
information and photos shared by Tony Earhart
EARHART
The Earhart's come from Germany, David Earhart the first B-12 Apr 1789 D-20 Feb 1843 born in Germany died in TN. He married Diadema in 1828 they had 3 kids:
Elijah David Earhart b-20 Dec 1829 in Shawneetown, Gallatin, IL,
David Elijah Earhart b- 12 dec 1832 and
Mary Elizabeth Earhart in 1836.
Diadema died on 7 Jul 1872 Dover, Stewart, TN
Elijah David Earhart married Nancy Carolina Ralls on 20 march 1852. they had 7 kids:
Marian Earhart b-18 oct 1853 dover
John Calvin Earhart b- 12 apr 1858 dover
Missouri Bell Earhart b- 1861 dover
Caroline Earhart b- mar 1863 dover
Elige David Earhart b- 8 jan 1866 dover
Elijah David Earhart b- 1867 dover
Thomas Walter Earhart b- jan 1869 dover
Elige David Earhart married Ella Susan Daugherty/b- 30 oct 1873 d- 05 feb 1970
Nancy c Earhart b- 1894
Mary Earhart b- 1896
Sallie Earhart b- 1897
Joseph Earhart b- 1900
Willie Earhart b- 1902
Charlie Nathanel Earhart b- 01 may 1906
Albert Earhart b- 1907
Charlie Nathanel Earhart married Lois Earl Hargrove in 1926 and had 6 children
Charlen Earhart (Hamm)B- 1927- ?
Cecil Harlen Earhart B- DEC 20 1928 - AUG 11 1964
William Lige Earhart B- NOV 22, 1930
Juanita Earhart B- DEC 8, 1932
Shirley L. Earhart (Sykes) B- JAN 22, 1937
Charles Earhart ?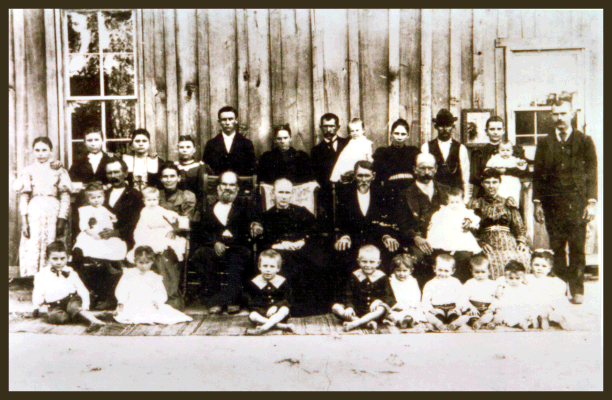 EARHART family
Back Row: Mary, Rosa, Lillian, Lula, Marion, Athie Sykes, Tom, Nellie, Missouri, Jim Cartwright "Wilkerson", Ella Daughterty, Sallie, and Elige
Middle Row: Lucy, Marion, Paul, Clarissa "Katie" Vick, Elijah, Caroline Ralls Earhart, Caroline's brother, John, Kate, Liza McCarty
Front Row: Elijah, Annie, Tom Cartwright, Morris Cartwright, Lena Cartwright, John, Dave, Mary, and Nannie.

Elijah David Earhart and Nancy Carolina Ralls

Elige David Earhart and Ella Susan Daugherty

Charlie Nathanel Earhart and Lois Earl Hargrove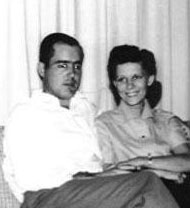 Cecil Harlen Earhart and Elizabeth Orlean Keel-Earhart