POLK COUNTY,TENNESSEE
A TNGENWEB LEGACY WEBSITE
Formed in 1839 from Cherokee treaty land & parts of Bradley and McMinn Counties. Polk County is located in South East Tennessee.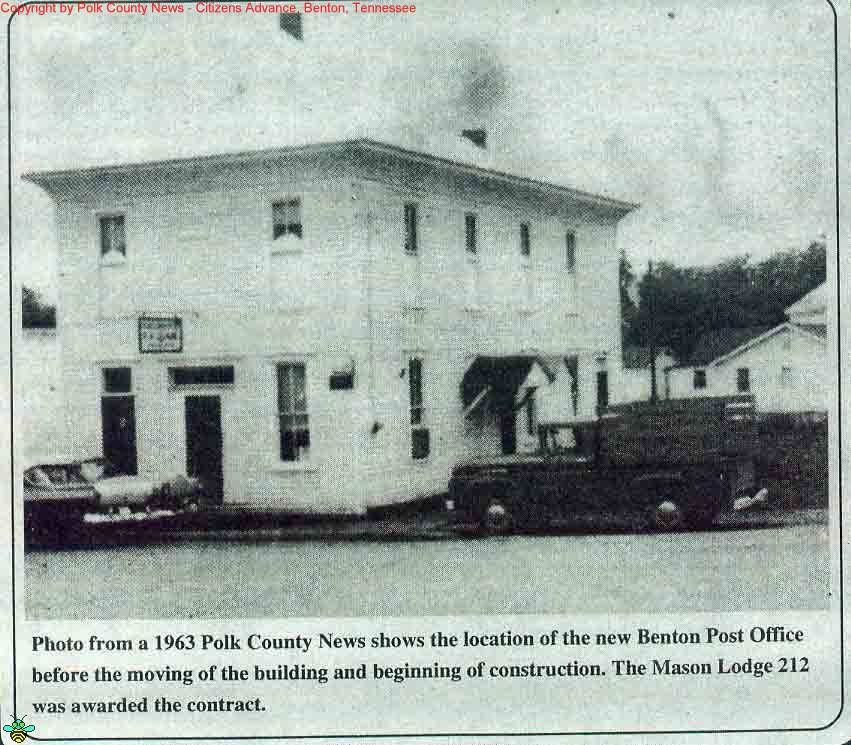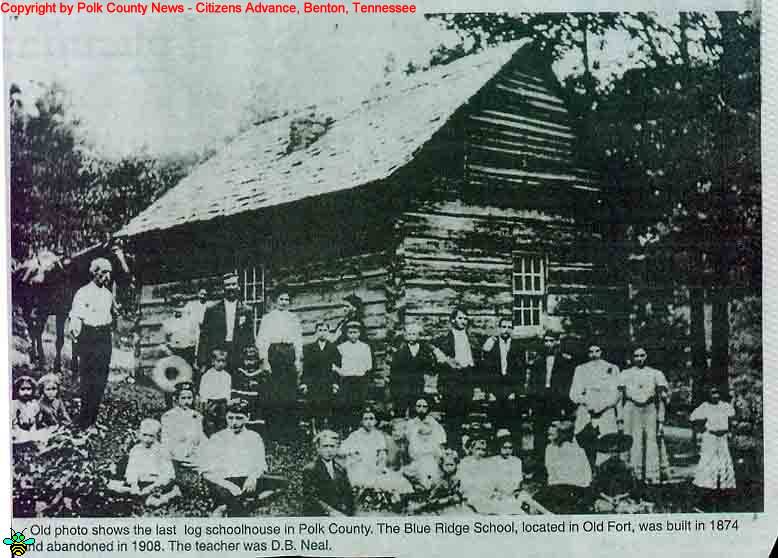 Welcome to the Polk County, TNGenWeb site! .
Search this site or the web powered by FreeFind
Site search Web search
a COLLECTION OF DATA CONCERNING EARLY POLK FAMILIES
PLEASE CONTRIBUTE YOUR DATA
(A work in progress)

Please contribute any Polk Records you may have
___________________________________________________________________________
_______________
NEWSPAPER ARTICLES
1847, OCTOBER 22, FRIDAY:
It is said, say the Philadelphia Inquirere, that six hundred tons of copper ore are shortly to be shipped to Boston from the depot of the Polk County, Tennessee and Cherokee County, N.C. mines, which a company of Germans are engaged in working. The ore is said to b exceedingly rich.
1858 September 3 - Friday -- There is a singular border war going on between North Carolina and Tennessee, confined chiefly to Polk County in the latter state. It has been going on since 1855, having its origin in some trifling local jealousy. A few weeks since preparations were made for a serious battle, with some thirty or forty men on each side, but after some skirmishing, the sheriff of Polk County interdered and the hostile companies dispersed, but they threaten to renew the war.
1853 August 31, Wednesday -- The Potomac Copper Company, it is stated, have become possessed of two very rich mineral properties in Polk County, Tennessee, now known as the "Isabella Copper Company" and the "Davis Copper Company" mines. These mines are to be worked under Tennessee charters. It has been resolved to divide the stock of these two companies among the shareholders of the Potomac Copper Company, as dividends of said stock in the proportion of 75 per cent, from each company. The Potomac Company are also working a rich mine in Guilford County, N.C.
Tennessee History

THE STORY OF WILLIAM LAFAYETT LEDFORD AND HIS BROTHER JAMES EDWARD LEDFORD-- BOTH NATIVES OF POLK COUNTY HAVING WORKED IN THE COPPER MINES AS CHILDREN.

A RAGS TO RICHES STORY FOR TWO SUCCESSFUL MEN

******

One of the best in the state!

____________________________________

David Donahue Records Repository

(Archives) www.tngenweb.org/records/

American History and Genealogy Project

Polk County Bridges: http://bridgehunter.com/ga/murray/27668005762/

Includes the Old Hiwassee, Reliance, the Chabel, the old Conasauga River, Easley Ford, Conasauga, Horns Creek Tunnel between Ocoee and Old Fort, Ocoee #2 on Ocoee River, Old Fort Tunnel, Brush Creek, Swan Tunnel, TVA at Appalachia & others

An off-site link to Polk County's Digital Library
---
Photo used with written permission of Becky Syllivan Photography
Ocoee River railroad supply bridge
This page is maintained by: Sharon R. McCormack
Many, many thanks to former site admin. Joyce Gaston Reece, Cathy Hall & Connie Burkett for their many years of dedicated service to Polk County, Tennessee History & Genealogy
PROUD WEB SITE MANAGERS IN TNGENWEB SINCE 2007.....CONTRIBUTOR'S SINCE 2004
Last updated 04/17/2015 08:45:42 AM -0400