Return to Home page
Honorary Members
Jim Cole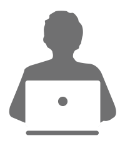 Jim is the TNGenWeb system administrator and helps us all ensure our sites are operating smoothly and proficiently. Much like the Wilson, the Taylors' neighbor on the show "Home Improvement", Jim provides advice and solutions to problems exactly when needed, and does so in a very behind-the-scenes kind of way.
Jim's mother, Nancy Cole, was a long time contributor to TNGenWeb until her passing in 2014, and served as our State Coordinator for many years. Jim has served TNGenWeb most proudly in the work that he does for us all! Jim has been our technical guru for more than a decade and we are ever grateful for his service.
Mark Lowe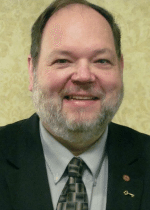 Mark Lowe describes himself as a lifelong genealogist. He is a full-time professional genealogist, author, and lecturer who specializes in original records and manuscripts throughout the South. Mark lives in Robertson County, Tennessee just north of Nashville near the Kentucky border.
Mark enjoys opportunities to share what he has learned over the years. He serves as the Course Coordinator for 'Research in the South' at IGHR (Samford University), and also directs a Southern course for the Salt Lake Institute of Genealogy (SLIG). Mark has worked on several genealogical television series including African American Lives 2, Who Do You Think You Are? and UnXplained Events. Mark has published in the Association of Professional Genealogists Quarterly (APGQ), National Genealogical Society Quarterly (NGSQ), the Genealogical Speakers' Guild SPEAK!, The Longhunter (So. Ky. Genealogical Society), The Middle Tennessee Genealogical Society Quarterly and other local society publications. His own publications include Robertson County Tennessee Marriage Book 2 1859-1873. He formerly was the President of the Association of Professional Genealogists (APG), President for the Federation of Genealogical Societies (FGS), and Vice President of the Genealogical Speakers Guild (GSG). He is the former President of the Southern Kentucky Genealogical Society. Mark is a Certified Genealogist and a Fellow of the Utah Genealogical Society, and was awarded the Graham T. Smallwood award by the Association of Professional Genealogists.
Mark was one of TNGenWeb's first county hosts, long before he became the rock star that he is today! Mark recommends TNGenWeb wherever applicable, thus spreading the word about our project to the multitudes who attend his presentations and webinars.
Chuck Sherrill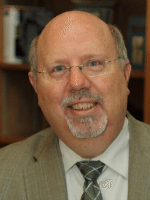 Charles A. Sherrill is the State Librarian and Archivist of Tennessee. A unique combination of skills as librarian, archivist and genealogist have guided his career. His education includes master's degrees in History and Library Science from Case Western Reserve University in Cleveland, Ohio. Sherrill has been active in genealogical research and publishing since he was a teenager. With 35 years of experience in library and archival work, Chuck has a broad knowledge of Tennessee research. He has written and edited 21 books of Tennessee genealogical records. Among them are Tennessee Convicts: Early Records of the State Penitentiary, the Reconstructed 1810 Census of Tennessee, two family histories and five books on Grundy County. He has edited the Journal of Middle Tennessee Genealogy and History since 2002, and serves on the boards of the Tennessee Historical Society, the Tennessee Historical Commission and the Brentwood Historic Commission. TNGenWeb thanks Chuck for his contributions as one of our first County Hosts. He also continues to actively spread the word about the resources and information provided by the TNGenWeb.