Return to Home page
Our History
Tennessee Genealogy at its best!


A USGenWeb Project

It is impossible to discuss the history of the TNGenWeb project without discussing our parent project, USGenweb.
USGenWeb began in 1996, as a group of genealogists who organized the Kentucky Comprehensive Genealogy Database Project, known as the KYGenWeb Project. It began as a discussion group on the mailing list, KYROOTS-L, hosted by the University of Kentucky and coordinated by Roseann Hogan of Frankfort, Ky. Roseann Hogan is the author of "Kentucky Ancestry."
The KYGenWeb was designed to provide a single entry point for all counties in Kentucky where researchers could find Genealogical data. In addition all county sites would be indexed and cross-linked, so that a single search in the master index could locate all references to a given surname across all pages and databases associated with the project.
The discussion quickly turned into a reality; by mid-July all Kentucky counties were represented. The project was so successful that it was decided to extend the concept to all U.S. States and the USGenWeb Project was born. More information about USGenweb can be found on the USGenWeb page.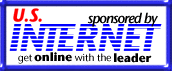 TNGenWeb, Tennessee's branch of USGenWeb came into existence on June 29th, 1996, when the first page was uploaded. TNGenWeb was created as an all volunteer project, under the visionary direction of its founding state coordinator, Billie McNamara. Space for the project was generously donated by US Internet.
In December, 1997, Bridgett Smith became the second State Coordinator and Nancy Cole was appointed Assistant State Coordinator. Under their able leadership, TNGenWeb continued to grow. Many new historical Special Projects were developed and nearly 1,000,000 folks visited the main page alone. TNGenWeb was also incorporated as a non-profit organization during Bridgett's tenure. In July, 1999 Bridgett declined to run for re-election, instead choosing to work in other areas of the genealogical community and begin a web design business.
State Coordinator, Fred Smoot and Assistant State Coordinator, Nancy Cole, were elected in July, 1999. In October, 1999 Nancy Cole resigned her ASC postion to become the Technical Coordinator for the TNGenWeb Project and was replaced by Noel Matthews. Subsequently, the tngenweb.org domain was moved from U.S. Internet to a proprietary server. In July, 2000, Noel resigned and Cathy Hall was elected to the ASC position.
The TNGenWeb Project and its volunteer coordinators continue to be dedicated to providing the best Tennessee Genealogical and Historical resources on the Internet … for you, our guests and fellow researchers.