Fieldstone grave markers were very common in early rural areas. Unfortunately, many fieldstone markers have been destroyed. Below is an excellent example of a surviving marker from the Old Bean's Creek Cemetery, Franklin County, Tennessee. The image is of the grave marker of Philopena N. Rich, born August 08, 1765, died August 02, 1808. The gravestone of P. N. Rich is the oldest hand-carved fieldstone marker to be found in Franklin County.
Much of southern Middle Tennessee did not open for settlement until 1807. Franklin County was formed on 3 December 1807.

Photos submitted by Charlotte Hux. Photos © Bobby Rich 1999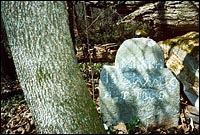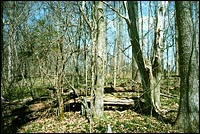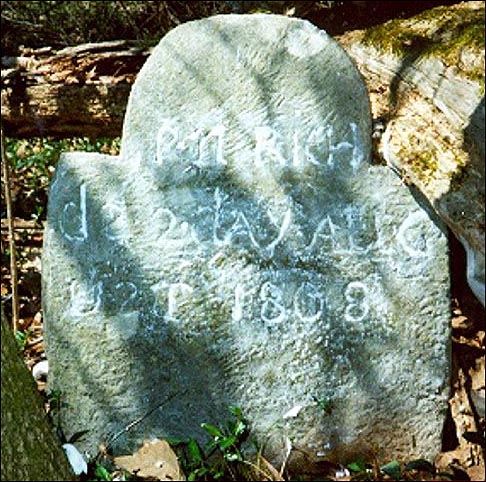 Return to: Project Home Page

Page © 2003 TNGenNet, Inc.